Every girl knows that "It' s all about shoes". I really love shopping but shoes have always been my favorite. That' s why my first post is about them . I will show you some of my favorite heels, cause as you all know we have to " keep our standards and heels high ".
Κάθε κοπέλα γνωρίζει ότι όλα περιστρέφονται γύρω από τα παπούτσια. Μου αρέσει πολύ να ψωνίζω αλλά τα παπούτσια ήταν πάντα οι αγαπημένες μου αγορές . Θα σας δείξω μερικά από τα αγαπημένα μου τακούνια , επειδή όπως όλοι ξέρουμε πρέπει να τα τακούνια και τα στάνταρ μας να είναι πάντα ψηλά .
1.ALEXANDER SIRADEKIAN
Firstly , I choose two fab pieces by ALEKSANDER SIRADEKIAN. Really in love with those heels! You can find them in many beautiful colors. I prefer the black one with the pink fringes on the back  and the total purple ones ! So if you want to make your outfit unique and fabulous..these shoes give you the answer!
Αρχικά, διάλεξα δύο υπέροχα κομμάτια από τη συλλογή του ALEKSANDER SIRADEKIAN. Αυτά τα παπούτσια είναι ο ερωτας μου! Μπορείτε να τα βρείτε σε πολλά όμορφα χρώματα ! Εγώ διάλεξα τα μαυρα με τα ροζ κρόσια στο πίσω μέρος (επειδή όπως ξέρετε λατρεύω τα παστέλ χρώματα!) καθώς και τα μωβ . Αν θέλετε να κάνετε το ντύσιμο σας μοναδικά όμορφο και ξεχωριστό .. αυτά τα παπούτσια είναι η λύση στο πρόβλημα σας!
2.SJP
Secondly, we have a green love ! As a fan of Sarah Jessica Parker, I cannot pass over her lovely shoe collection. I choose the green SJP heels with Swarovski. Make the diference and put some color in your life!
Στη συνέχεια, βρίσκουμε έναν πράσινο έρωτα! Ως μεγάλη θαυμάστρια της μοναδικής Sarah Jessica Parker, δεν θα μπορούσα να παραλείψω την υπέροχη συλλογή παπουτσιών της! Διάλεξα ένα πράσινο SJP τακούνι με Swarovski . Κάνε τη διαφορά βάζοντας χρώμα στη ζωή σου!
3. MANOLO BLANIK
What about MANOLO? MANOLO BLANIK is one of the most famous and talented fashion designer. Every piece of his collection is unique! I choose a gold heel with pink details. Love it!
Τι έχετε να πείτε για τα MANOLO; O MANOLO BLANIK είναι ένας από τους πιο διάσημους και ταλαντούχους σχεδιαστες μόδας. Κάθε κομμάτι από τις κολεξιόν του είναι μοναδικό! Εγώ επέλεξα ένα χρυσό τακούνι με φούξια λεπτομέρειες! Το λατρεύω!
Something more about MANOLO BLANIK ? I call it the Cinderella shoe. It is chic and classic! Everyone has seen them on the "Sex and the city " movie when mr Big gives them to Carie. I prefer the classic navy blue one..
Κατι ακόμα για τα MANOLO BLANIK ; Εγώ τα ονομάζω τα παπούτσια της σταχτοπούτας! Όλοι έχουμε δει τα συγκεκριμένα παπούτσια στην ταινία του "Sex and the city", όταν ο mr Big τα έδωσε στην Carie. Τα αγαπημένα μου είναι τα navy blue..
4. SANTE
In Greece SANTE Shoes are a must have ! Beautiful pieces in many different colors. These are my fav black SANTE. They are easy to wear , we can match them with everything and we can wear them all day long .
Στην Ελλάδα τα SANTE είναι τα παπουτσια που ολες πρεπει να έχουμε! Πανέμορφα σχέδια σε πολλά διαφορετικά χρώματα! Αυτά είναι τα αγαπημένα μου SANTE. Είναι ευκολοφόρετα, μπορείς να τα ταιριάξεις με τα πάντα και να τα φοράμε από το πρωί ως το βράδυ!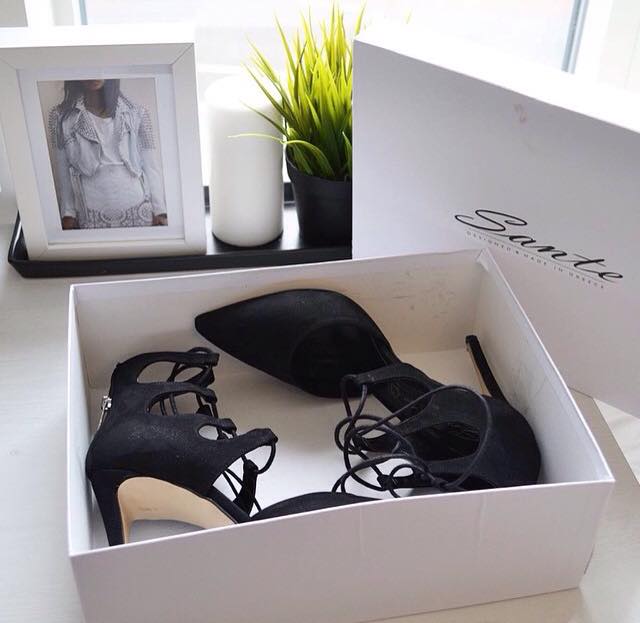 5. CHRISTIAN LOUBOUTIN
Last but , definitely , not least CHRISTIAN LOUBOUTIN . In a post about shoes LOUBOUTINS are a must! I choose a unique kind of shoe. Many colors and fringes in the back. With a shoe like this..all eyes will be on you.
Και επειδή τα καλύτερα έρχονται πάντα στο τέλος, κλείνω το post με τα υπέροχα CHRISTIAN LOUBOUTIN. Σε ένα post αφιερωμένο στα παπούτσια τα  LOUBOUTIN αποτελούν το νούμερο ένα! Διάλεξα ένα μοναδικο και διαφορετικό τύπο παπουτσιού . Πολλά χρώματα και κρόσια στο πίσω μέρος. Με ένα παπούτσι σαν αυτό, σίγουρα όλα τα βλέμματα θα είναι πάνω σου!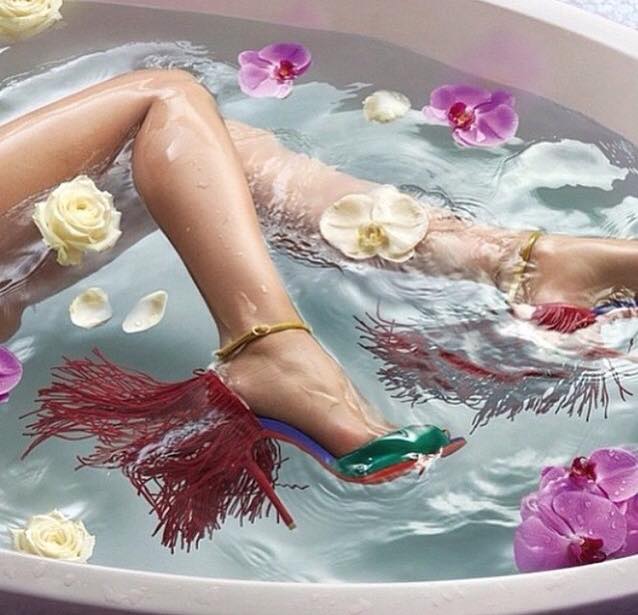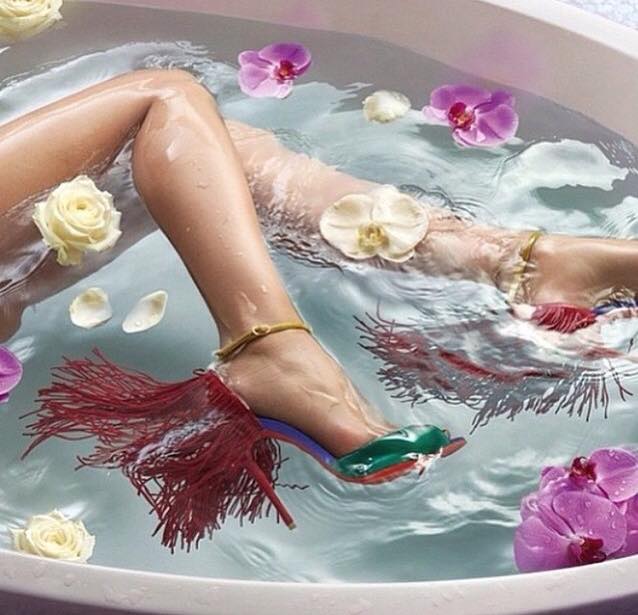 That' s all about shoes! Hope you like my new post! New ideas and a lot of tips coming soon on FASHIONELL blog! Stay tuned and do not forget to leave your comments bellow! Thanks for visiting my blog! See you soon
xx
Αυτά είναι όλα όσα ήθελα να μoιραστώ μαζι σας για τα παπούτσια!  Ελπίζω να σας άρεσε το νέο μου post! Νέες ιδέες και ακόμα πιο πολλά tips συντομα στο FASHIONELL blog! Μείνετε συντονισμένοι και μην ξεχάσετε να γράψετε τα σχολια σας από κάτω! Σας ευχαριστώ που επισκευθήκατε το blog μου!
xx