You can't start your summer vacation without your bech essentials! Beyond the swimsuit and your hat, you have to find the appropriate sunscreen for your body and your face. This summer I tried the new sunscreen from my beloved brand YOUTH LAB.
Face: This sunscreen is the most girly product for summer! The Oil Free Compact Cream, is a form of compact make-up that offers strong sun protection from sunlight. It is not greasy and is adapted to the color tone of your skin. Also,it offers a tanning look  that remains stable and unchanged for many hours! You will love it!!
Body: Even if you do not get burn in the sun (as I do), y0u shouldn't  neglect your skin and not protect your body from the  sun. The Body Guard SPF is a handy sunscreen face and body spray, water resistant, which spreads easily, without leaving greasy. It provides high protection, while moisturizing your skin.
Wish yo to spend a wonderful time at the beaches, but do not forget  protect your skin!
So don't forget your sunscreen! Have fun and take care!
See you soon!!
#Ellwears
Total Outfit: La Poupee
Hat: Giorgio Hatter
Sun Care products: YOUTH LAB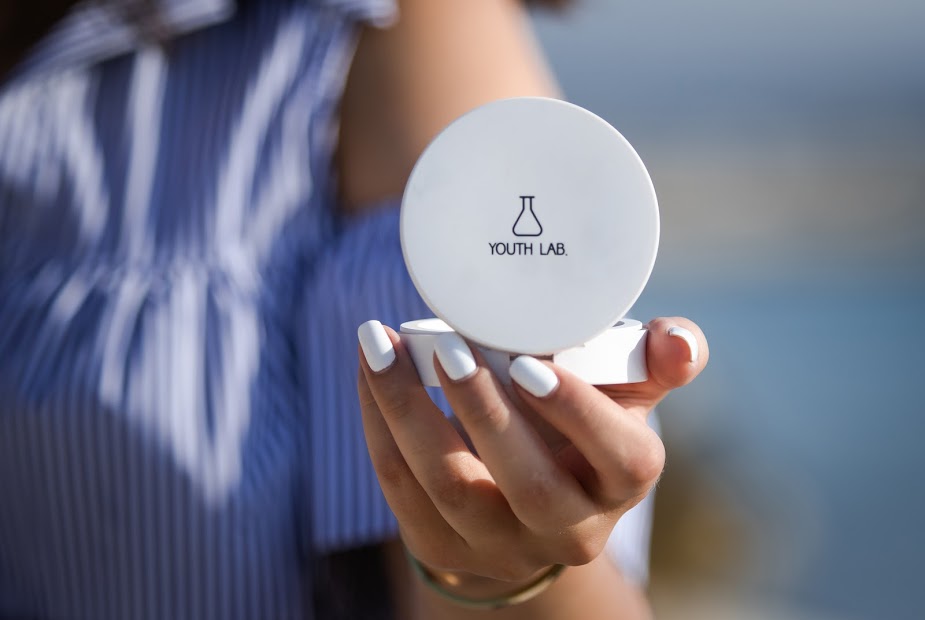 Δεν γίνεται να ξεκινήσεις τις καλοκαιρινές σου διακοπές και να μην έχεις βρει τα απαραίτητα για την παραλία! Πέρα από τα μαγιό και το καπέλο σου θα πρέπει να βρεις και το κατάλληλο αντηλιακό για το σώμα αλλά και για το πρόσωπο. Φέτος το καλοκαίρι δοκίμασα τη νέα σειρά αντηλιακών της αγαπημένης μου εταιρίας YOUTH LAB.
Πρόσωπο: Το αντηλιακό αυτό είναι ότι πιο girly στις παραλίες! Το Oil Free Compact Cream, είναι αντηλιακή κρέμα σε μορφή compact make-up που προσφέρει ισχυρή αντηλιακή προστασία από την ηλιακή ακτινοβολία. Δεν είναι λιπαρό και προσαρμόζεται στο χρωματικό τόνο της επιδερμίδας χρίζοντας  ένα look μαυρίσματος ομοιόμορφη όψη που παραμένει σταθερή και αναλλοίωτη για πολλές ώρες! Θα το λατρέψεις!!
Σώμα: Ακόμα και αν δεν καίγεσαι στον ήλιο (όπως και εγω), δεν θα πρέπει να παραμελείς την επιδερμίδα σου και να μην την προστατεύεις από τον καυτό ήλιο. Το Body Guard SPF είναι ένα  εύχρηστο αντηλιακό σπρέι προσώπου και σώματος, ανθεκτικό στο νερό, που απλώνεται εύκολα, χωρίς να αφήνει λιπαρότητα. Παρέχει υψηλή προστασία, ενώ παράλληλα ενυδατώνει την επιδερμίδα σου.
Να περνάτε υπέροχα στις παραλίες χωρίς να ξεχνάτε να περιποιέστε και να προστατεύετε το δέρμα σας!  Για αυτό μην ξεχνάς το αντηλιακό σου! Τα λέμε σύντομα!!
#Ellwears
Outfit: La Poupee
Καπέλο : Giorgio Hatter
Αντηλιακά Προϊόντα: YOUTH LAB