ESTEE LAUDER was always my favorite cosmetic company!  Αll the products have  excellent quality and they have never disappointed me! A month ago I received a new girly and youthful collection wich named Genuine Glow by ESTEE LAUDER. The set included two moisturizers for face and eyes, a blushing cream for lips and cheeks, an extra freshy gloss and an eyelighting cream for the eyes and face. Of course I  use all of them for some weeks and now it's time to tell you my opinion !

Η ESTEE LAUDER ήταν πάντα η αγαπημένη μου εταιρία καλλυντικών & προϊόντων περιποίησης! Πάντα όλα τους τα προϊόντα είχαν εξαιρετική ποιότητα και δεν με είχαν απογοητεύσει ποτέ! Πριν από ένα μήνα έλαβα μια νέα girly και νεανική Genuine Glow σειρά της ESTEE LAUDER. Το σετ περιλάμβανε δύο ενυδατικές κρέμες για το πρόσωπο και για τα μάτια, ένα blushing cream για χείλι και μάγουλα, ένα extra freshy gloss και μία κρέμα λάμψης για τα μάτια και το πρόσωπο. Φυσικά άφησα ένα περιθώριο κάποιον εβδομάδων για να τα χρησιμοποιήσω και πλέων ήρθε η ώρα να σας πω πώς μου φάνηκαν!
The products that I enjoyed the most are the moisturizers for face and eyes. Bouncy, cool , with a sense of perfume it was excactly what I needed for summer! Remember that the best ways to use moisturizer cremes are before makeup and at night before sleep.
Αυτό που ευχαριστήθηκα ποιο πολύ από όλα τα προϊόντα είναι οι ενυδατικές κρέμες προσώπου και ματιών. Ανάλαφρες, δροσερές και με ένα light άρωμα! Ότι ακριβώς χρειάζετε η επιδερμίδα για το καλοκαίρι! Μην ξεχνάτε ότι πρέπει να χρησιμοποιούμε ενυδατική κρέμα πριν το μακιγιάζ αλλά και το βράδυ αφού ξεβαφτούμε.
2. I am sure that many of you will be wonderring how is it possible to use the same product for lips and cheeks. The truth is that at first I did not use it because I thought that my face would be really shinny. But it turned out exactly the opposite, as it left a mate effect on my skin and a natural blush which preserved for several hours! Coñsidering the lips, it has a  natural effect with a touch of glow
2. Σίγουρα πολλοί θα αναρτηθούν πώς γίνεται να χρησιμοποιήσεις το ίδιο προϊόν για χείλη αλλά και μάγουλα. Η αλήθεια είναι ότι στην αρχή δεν το χρησιμοποιόυσα διότι πίστευα ότι το πρόσωπο μου θα γυαλίζει. Τελικά όμως αποδείχτηκε το αντίθετο καθώς άφηνε ένα mate αποτέλεσμα στην επιδερμίδα και ένα φυσικό κοκκίνισμα που κρατούσε αρκετές ώρες! Όσο για τα χείλη άφηνε ένα πολύ φυσικό αποτέλεσμα με λίγη λάμψη.
3. Extra Freshy! The reving oil lip tint of ESTEE LAUDER leaves a feeling of cleanliness and freshness.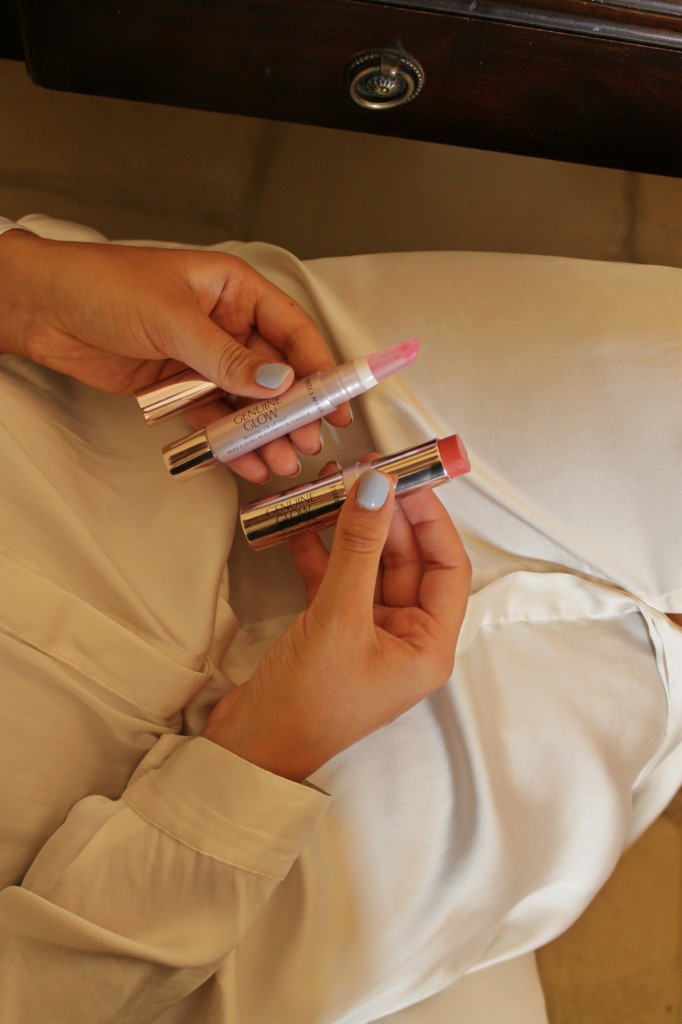 3. Δεν θα μπορούσα να χαρακτηρίσω αλλιώς αυτό το gloss! Extra Freshy! Το reving oil lip tint της ESTEE LAUDER αφήνει μια αίσθηση καθαριότητας και φρεσκάδας.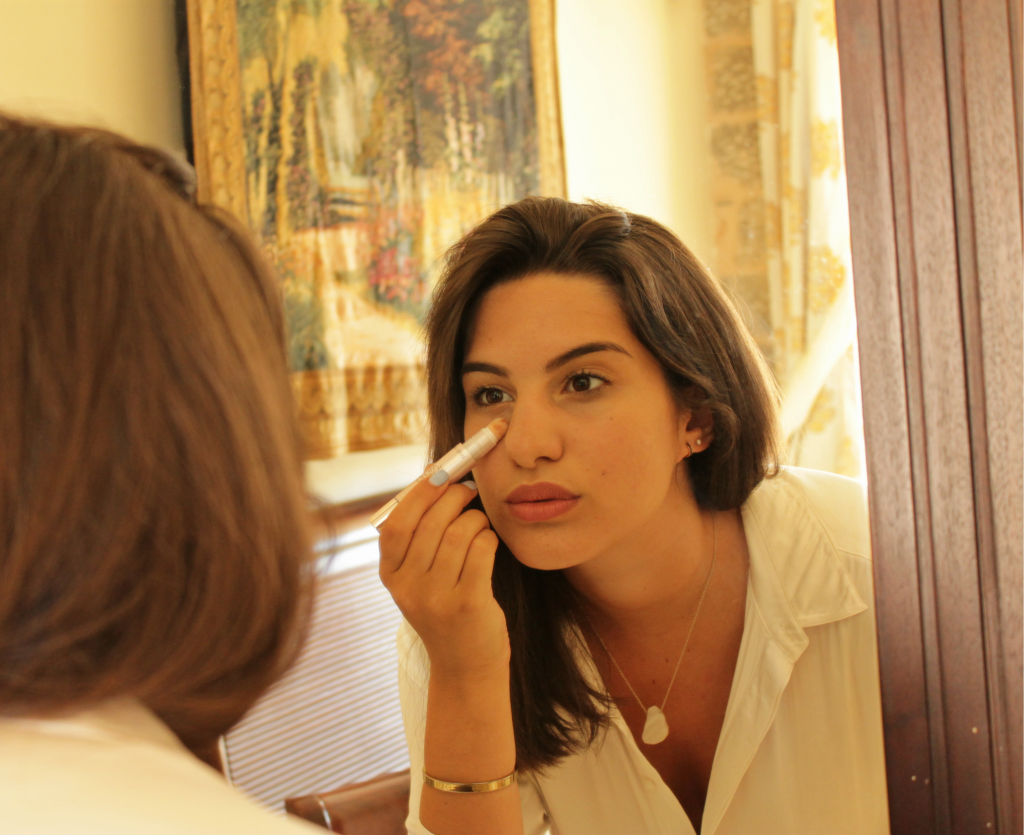 4. 4. Last but not list! I do not use products that makes my skin shine. I always like my makeup to be mate with natural tones. But some glow in a light bronze color made me change my mind. Apply the eyelighting creme on the area under the eyes, nose and a little bit on your chin . Perfect result.
4. Τελευταίο και καλύτερο! Δεν χρησιμοποιώ ποτέ προϊόντα που γυαλίζουν. Πάντα μου άρεσε τα μακιγιάζ μου να είναι mate και σε φυσικούς τόνους. Λίγη λάμψη όμως σε ένα ελαφρύ bronze χρώμα με έκανε να αλλάξω γνώμη. Απλώστε την eyelighting creme στην περιοχή κάτω από τα μάτια, στη μύτη και ελάχιστο στο πιγούνι. Τέλειο αποτέλεσμα.
– Genuine Glow Collection by Estee Lauder –
Photos by CnN photography Caroline Nikolaidi